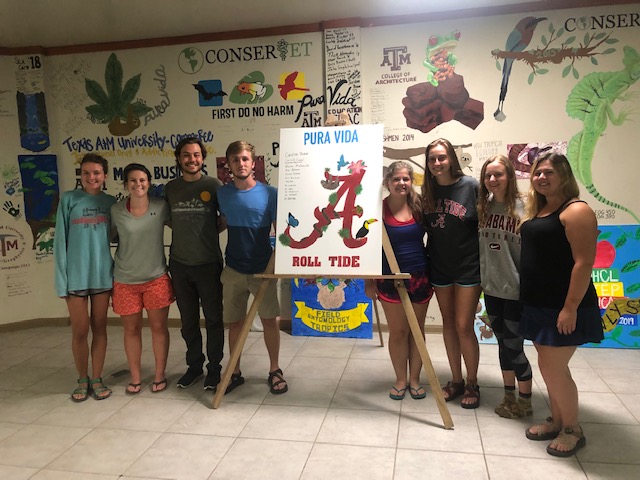 The UA in Costa Rica: Understanding Tropical Environments program takes students to the beautiful country of Costa Rica during the Spring semester. Students earn a full semester's worth of credit in less than two months and are done by Spring Break!
Housing
Students will be housed at the Soltis Center, which is also the site of the classrooms for this program. The Soltis Center has excellent wifi, classroom facilities, and provides three meals per day.
More information about the Soltis Center can be found at soltiscentercostarica.tamu.edu.
Location
San Juan de Peñas Blancas
The Soltis Center offers a unique setting for the development of multi-disciplinary research activities service projects and study abroad courses. The possibilities for research and educational activities at the Center are endless.
The modern facilities of the Center include dorms, a cafeteria, multiple-use areas, labs, classrooms, internet access, and a video conference room, all wheel-chair accessible, along with more than 250 acres of primary and secondary growth forests.
The Center is located in San Juan de Peñas Blancas, San Ramón, Costa Rica, and is approximately 2.5 hours from San José, the capital of Costa Rica, and about 30 minutes from La Fortuna at the base of Volcan Arenal. The area provides a number of exciting educational and recreational opportunities including zip lining, white water rafting, hot springs, volcano tours, caving, jungle hikes, and much more.
The Soltis Center property backs onto the Children's Eternal Rainforest (Bosque Eterno de los Ninos), the largest private nature reserve in Costa Rica. The Eternal Rainforest covers almost 54,000 acres of primary and secondary forest.
More Information
For more information, how to apply, and questions about studying abroad, check out UA Education Abroad.